BAG IT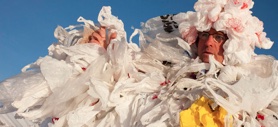 Finished in May 2010, Bag It is currently screening on National Public Television as well as being hosted by grassroots community organizers across the country and around the world.
Try going a day without plastic. Plastic is everywhere and infiltrates our lives in unimaginable and frightening ways. In this touching and often flat-out-funny film, we follow "everyman" Jeb Berrier, who is admittedly not a tree hugger, as he embarks on a global tour to unravel the complexities of our plastic world. What starts as a film about plastic bags evolves into a wholesale investigation into plastic and its effect on our waterways, oceans, and even our own bodies. We see how our crazy-for-plastic world has finally caught up to us and what we can do about it. Today. Right now.
www.bagitmovie.com
VIEW TRAILER >
VIEW AWARDS >
URANIUM DRIVE-IN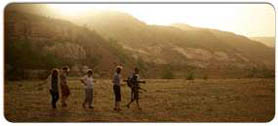 Currently being distributed by New Day Films (Education), First Run Features (Domestic), and Journeyman Pictures (International) and airing on Pivot TV, Uranium Drive-In offers a springboard for national debate about rural poverty, economic development issues, environmental concerns and nuclear energy. The film offers no easy answers but aims instead to capture personal stories and paint a portrait of the lives behind this nuanced and complex issue.
www.uraniumdrivein.com
VIEW TRAILER >
MASSACRE RIVER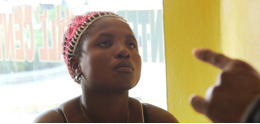 Massacre River is a character-driven documentary that takes place in the Dominican Republic and Haiti, two ethnically and culturally distinct countries that have been forced to share an island since colonial times. The film follows Pikilina, a Dominican-born woman of Haitian decent, and her family. Racial and political violence erupt when the country of her birth, the Dominican Republic, reverses its birthright citizenship law, and she is left stateless, along with 250,000 others.